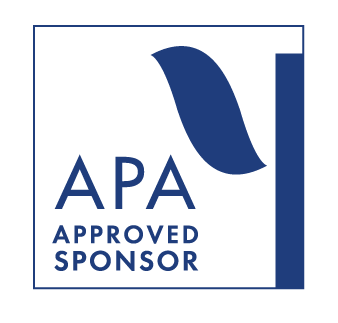 We are thrilled to announce that Game to Grow has been approved by the American Psychological Association to provide continuing education for psychologists!
Trainees who attend our mental health trainings, those designed for therapists and other professionals working in and around the field of mental health, now earn continuing education credits as they are trained to use Dungeons and Dragons (or any other tabletop role-playing game) to help their clients!  This is a fantastic recognition of the true impact and therapeutic potential of the Game to Grow Method, and we're so eager to reach even more individuals in more communities around the world with our trainings.
Look below for our upcoming mental health trainings, and reserve your spots soon, because after this announcement the trainings will fill quickly!
Upcoming trainings that provide APA CEs: 
Mental Health Track, Level One: May 15, 2021
Mental Health Track, Level Three: May 23, 2021
Mental Health Track, Level Two: June 26, 2021
Upcoming trainings that provide Washington OPSI Clock Hours for Educators:
Educator Track, Level One: June 12, 2021
Educator Track, Level Two: June 26, 2021
Not sure which track is right for you? Click here to learn more, or read our FAQs.
Game to Grow maintains responsibility for these programs and their content. Though APA continuing education credits are geared towards psychologists, many health professions licensing boards accept such credits. Make sure to check with your board prior to your selected training to confirm. All trainings that offer CEs or clock hours (for educators) will be clearly marked on the registration page with the number of credit hours. 
Note: CE credits cannot be provided retroactively – if you've already taken a Game to Grow method training, we can't retroactively apply CEs.