A recent article in Dicebreaker by Peter Ray Allison highlights the ways in which tabletop role-playing games have provided an important avenue for connection in the "loneliness epidemic" that has been highlighted by the COVID-19 pandemic in the last year. Game to Grow founder Adam Davis was interviewed on the benefits that TTRPGs like Dungeons and Dragons can have when played with intention and facilitated by a therapeutic game master. Check out the article to learn more about the ways in which games have helped bring people together and increase people's sense of connection during a chaotic time.
Click here to read the article: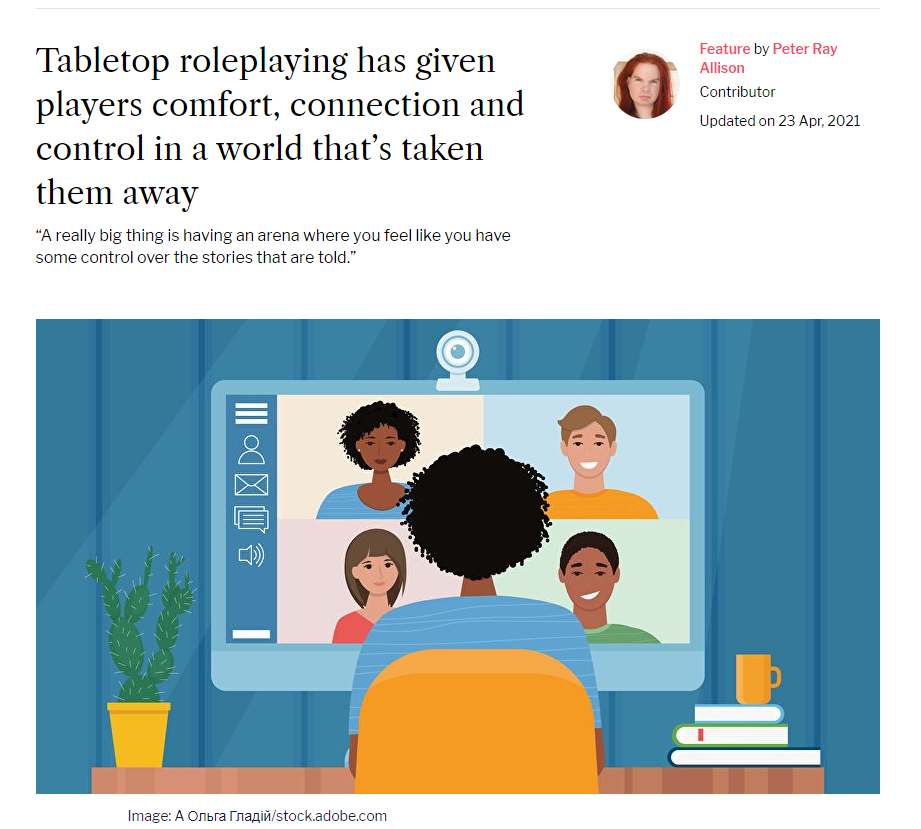 ---
Interested in learning more about our Dungeons and Dragons therapeutic social skills groups? Click here!
If you are a mental health provider, educator, or community member, we can help you bring the life-enriching power of games to support your own community! Click here to learn about our training program!