The Game to Grow Method of Therapeutically Applied Role-Playing Games: A level three training for mental health professionals, is a six-hour training that builds on the theory and strategies introduced in the level one and two trainings to improve your skills as a therapeutic game master. It will be interactive and include small group work to further practice techniques and deepen your understanding of the material. Through your participation in this training you will have a strong grounding in the The Game to Grow Method of Therapeutically Applied Role-Playing Games (TA-RPG), and will be able to implement these groups in populations with which you have familiarity and experience.
Following participation in this training, attendees should be able to:
Describe four character types and how they relate to player presentation and conceptualization.

Design and implement non-player characters (NPCs) to support in-game growth.

Identify table management strategies to support player engagement in game.

Utilize effective client intakes to support group cohesion and identify stakeholder goals.

Flexibly apply the DOTS system in both pre-planned and improvisational encounters.

Discuss the use of TA-RPGs in specific populations including individuals with diagnoses of ASD, ADHD, or with a history of trauma.

Utilize characterization techniques including voice, tone, and affect, to engage and re-engage players and support narrative immersion of players.
Class Dates: October 26, November 2, November 9
Time: 5pm – 7pm Pacific, three classes (six hours total)
Location: Live online via Zoom or Google Meet
Price: $500
CE Credits: 6 CE credits awarded for APA
Trainers Include: Elizabeth Kilmer, PhD and Adam Davis, MA Ed
Prerequisites: To participate in this training, you must first complete the MH Level One training, the MH Level Two training, and run at least 6 hours of a TTRPG as a game master. The GM requirement may also be completed by participating in an introductory or advanced level game master workshop.
Notes: To receive a certificate of attendance, you must attend the training in its entirety and successfully complete a knowledge check. There is no commercial support for this training. The trainers have no conflicts of interest to report. For live trainings, we require 30 days notice for a cancellations in order to provide a refund. See other frequently asked questions here.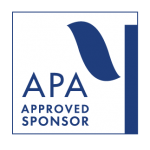 Game to Grow is approved by the American Psychological Association to sponsor continuing education for psychologists. Game to Grow maintains responsibility for this program and its content.
Click the button below to see registration options.
If the session is full, or doesn't work for your schedule and you'd like to be notified when we offer it again, please input your information into the waitlist.