PAX South was a great success!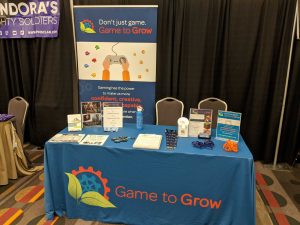 Thank you to everyone who made it out who came by to say hello at our table, stopped us if you saw us around the convention, or attended one of the three panels on which Game to Grow staff were featured!
Many people came to our table in PAX's Diversity Lounge to learn more about our mission of a better world through intentional gaming, and how Game to Grow uses Dungeons and Dragons (and now Magic and Minecraft) in our therapeutic social skills groups for kids and teens.
LifeCogs continued to be a great collaborative fundraiser between many nonprofit and game-industry organizations. They draw people to our table to hear about our mission, and the secret cog quests were a delight for Adam and I to share.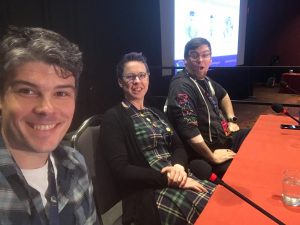 On the first panel, Adam Johns, Virginia Spielmann, and I spoke about the "best practices" of therapeutic RPGs that we've instilled into Critical Core, and shared some new images and layout from the kit. We heard from many new locations interested in receiving a donated kit to serve their own communities across Texas. We also had the opportunity to meet in person with one of Critical Core's Grand Benefactors!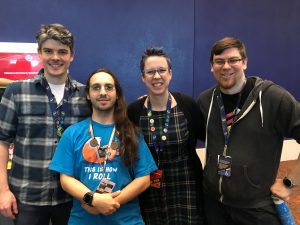 Jared Kilmer, Tacoma-based Game to Grow facilitator, spoke on two panels. One covered the issue (and merits) of frustration while playing both electronic and tabletop games, and on the other he spoke about the issue of "gatekeeping" in communities, especially related to game and fan communities.  Jared told some great stories about improve frustration tolerance and build stronger, more inclusive communities in game-based social groups.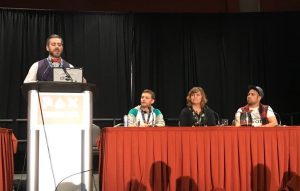 Two weeks from now I will be speaking at GameSchoolCon! Tickets are already sold out, but if you're attending, make sure to let me know!