Executive Directors

Adam Davis, MA Ed. earned his Master's degree in Education with a focus in drama therapy from Antioch University Seattle, and is a recognized member of the North American Drama Therapy Association. Adam is a contributing author to The Walking Dead Psychology, and has also served as a public school teacher. In addition to working with Game to Grow, Adam developed the CoRe Gaming program at the Atlantic Street Center, utilizing video games to teach dialectical behavioral therapy skills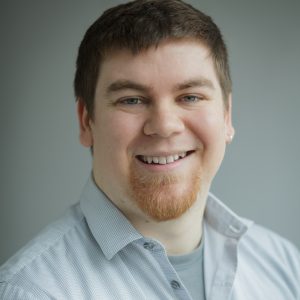 Adam Johns, LMFT earned his Master's degree in couple and family therapy at Antioch University after earning his Bachelor's in Psychology from the University of Arizona. In addition to his work with Game to Grow, Adam is a therapist in private practice. Adam Johns has been playing tabletop role-playing games for 20 years, and is very involved in the geek community.
Game Masters
In 2018, thanks to a generous grant from Child's Play, Game to Grow was able to add new game masters to the team! With these new game masters on board, Game to Grow will be able to expand to serve even more families with intentional therapeutic gaming.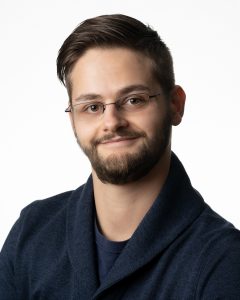 Andrew Brazzale, MSW has been working in the mental health field for several years after earning his Master's degree in Social Work and Bachelor's degree in psychology at the University of Illinois. He presently works as both a facilitator for Game to Grow and as a counselor for a local mental health community agency. He is very active player of tabletop role-playing games and board games, as well as engaging in other "general nerdery."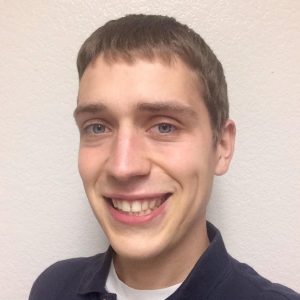 Kerry Jarvi has worked as an educator for many years, teaching 2nd and 3rd Grade for Baltimore City Public Schools, English as a Second Language in South Korea, and Finnish as a Second Language at Concordia Language Villages. He is currently pursuing his MA in Clinical Mental Health Counseling at Antioch University Seattle. Kerry is an avid gamer, particularly favoring collaborative board games and role playing games.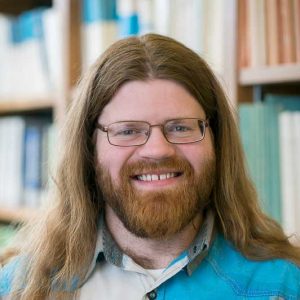 Michael More has worked professionally with neuro-diverse youth, teens, and adults for over 15 years in community centers, universities, and sports teams. In 2013, Michael started organizing and running gaming groups for co-workers, friends, and the local community, often using his own games, maps, and stories. Through all he is involved with, Michael strives to create welcoming and supporting, fun, dynamic spaces for folks to come together and learn from each others' experiences.  Michael is an alumni of the University of British Columbia in Vancouver, where he earned an MSc in 2012.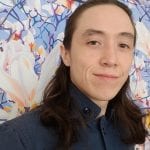 Akira Sakoda recently earned his Bachelor's degree in Psychology from the University of Washington and is pursuing a Clinical Mental Health and Counseling degree at Antioch University. Akira is a lifelong gamer and excited to connect with youth through mutual experiences with games.