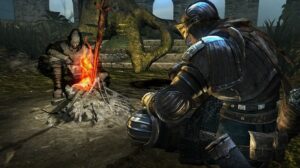 One thing we know from so many of our favorite games is the importance of time to regroup, assess, and plan for the journey ahead. In that spirit, Game to Grow will be pausing our groups and training programs as they currently exist, with a strong intention to restart Game to Grow programs in a new form in the spring/summer of 2024.
With an ultimate goal of best serving our community and team in a way that is both sustainable and supportive, we'll take this intentional pause as an organization to deeply reflect on our vision, opportunities for change, and to then act upon what we've learned. As we responded to the emerging demands of the pandemic, Game to Grow nearly quintupled in size and impact. We launched new programs and expanded services to provide support to a growing number of individuals worldwide in need of a safe and supportive space to flourish socially. As the crisis of the pandemic has moved to our collective side-mirror, we want to make sure we're continuing to respond to the needs of our community and be the best organization we can be. We'll take the opportunity to re-evaluate some of our internal systems and re-establish programs to reflect the realities of a new age. As we often reflect to participants in our gaming groups, there is great value in learning from challenges and becoming stronger through integrating opportunities for growth. 
We are grateful to all of you in the Game to Grow community. Your understanding and support as we take this time is greatly appreciated. We will keep you up to date with news and opportunities as we have them, and we'll invite your input on what we can improve, what we should sustain, and what additional ways we can be a resource for you and your community.
Have thoughts? Share your feedback here.
Want to support our mission? Click here to find out how.