Hello, Game to Growniverse!
We are Tor, a trans and gay facilitator, and Ellie, a nonbinary, queer facilitator and counselor. We work together to facilitate Game to Grow's first LGBT+ group and Gender+ groups! These groups have been very special to run and see grow, especially in the face of so much transphobic legislation happening across the country. Here at Game to Grow, we have been working hard to share our excitement about our groups and how these kids are benefitting from playing in them. It's also important to us to one day pass our knowledge and experience on to other people who are interested in facilitating these types of groups for LGBT+ players, or to people who want to bring more diversity to their games!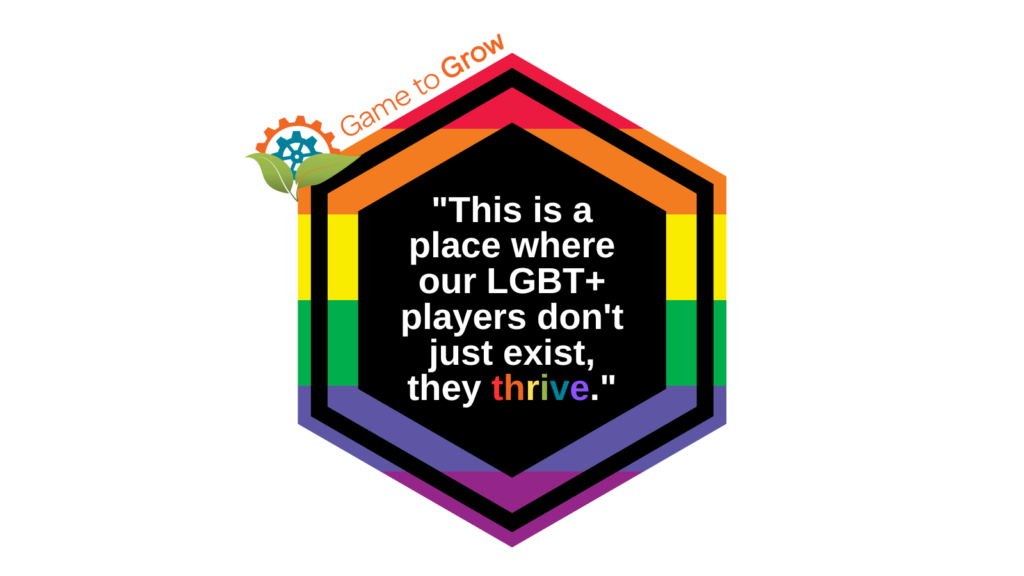 History of LGBT+ Groups at Game to Grow
In 2021, shortly after Tor joined Game to Grow, he wondered if there were any groups currently focused on LGBT+ participants. There were not, and that was quickly changed. The LGBT+ group has had some of the quickest bonds forged between participants, and it helped pave the way for our later Gender+ groups. Gender+ groups were a collaborative idea between Ellie, Tor, and fellow facilitator, Arthur, to empower trans and gender-questioning participants. (We are currently running two Gender+ groups, one for youth and the other for young adults, and we are coming up on our one year anniversary!) In both groups, players have a chance to explore their identity in a safe space of like-minded peers, guided by trans facilitators that have experience working with queer and trans youth.
Impact
When they come into a group knowing that everyone else is LGBT+, players feel that safety. It completely changes the dynamic and their comfort level in sharing with each other. The space becomes more collaborative, alive with contributions, and even more vulnerable. More often, we see players come forward in these groups to talk about family conflicts, mental health concerns, and even relationships outside of game; it's radical to see the way they support each other and make space to grow together. This is a place where our LGBT+ players don't just exist, they thrive.
At Game to Grow, we believe TTRPGs are a flexible technique for practicing socialization, allowing a consequence-free container for people to explore societal norms. In particular we have an opportunity to invert reality in a way that is beneficial to our growth, whether the game is a vessel for agency, or a form of much-needed escapism. In our LGBT+ and Gender+ groups, we can go on adventures where characters fight back against homophobia and transphobia, or we can explore worlds where neither of those exist. The players have an incredibly huge role in worldbuilding and deciding where our journeys will take us.
Join & Support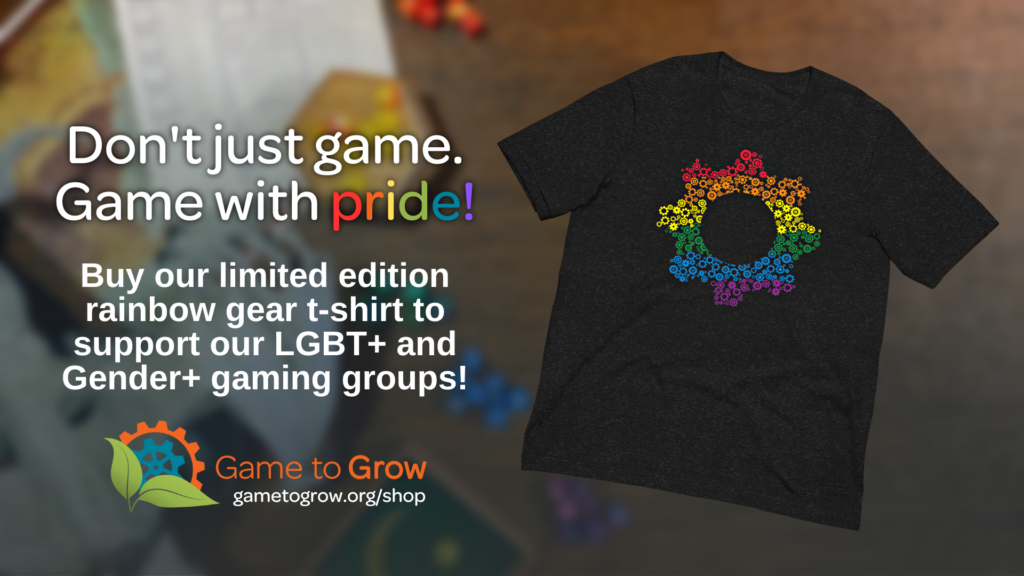 We hope you all had a happy Pride month and continue to celebrate the LGBT+ people in your life year-round!