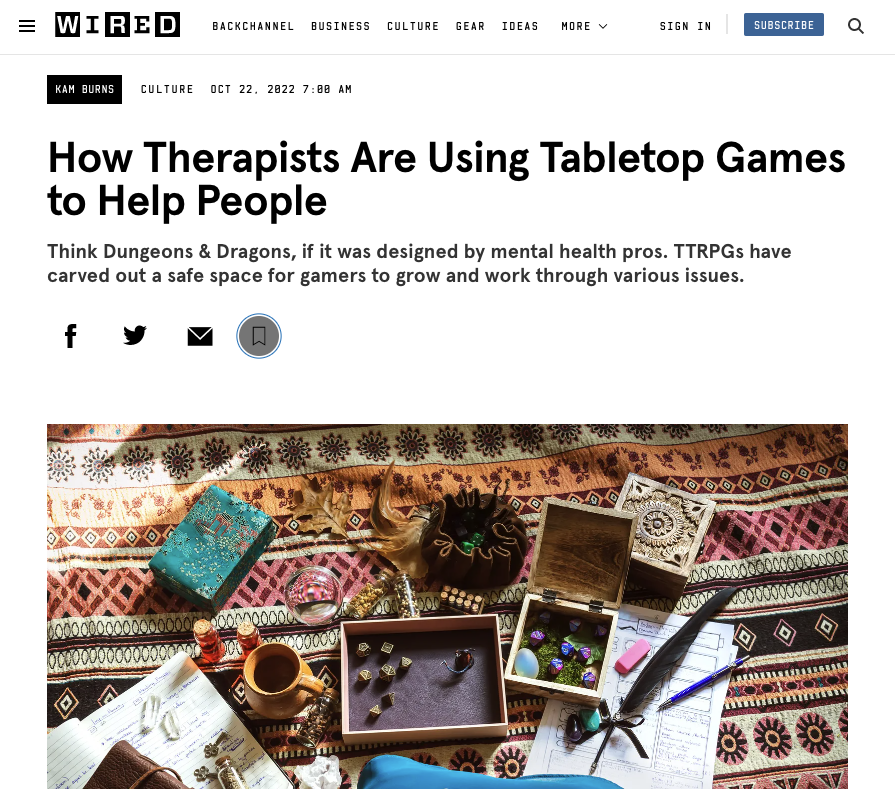 We're wired up!
Game to Grow was recently featured in the article "How Therapists Are Using Tabletop Games to Help People"!
Wired interviewed Adam Davis about the use of tabletop roleplay games in a therapeutic space: "A lot of therapists and educators speak the languages of gamers and therapists, or the language of educators, but they don't know how to bridge those things," Davis said. "So [in our Training] we talk about aligning in-game scenarios to treatment outcomes and educational outcomes."
Alongside our Training program, Wired also spotlighted our work with Critical Core: "The game is modeled after D&D, but it removes many of the rules and intricacies that can make TTRPGs intimidating for new players."
You don't have to be a therapist to participate in our Training program, or to run a game of Critical Core! We teach the Game to Grow method to educators and community members, and anyone—including you!—can purchase a copy of Critical Core today.