Game to Grow's Groups Coordinator Michael More was interviewed in a spotlight on Game to Grow in Seattle Gay News!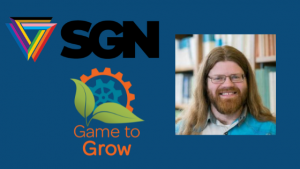 Michael spoke about Game to Grow's focus on inclusion, some of the new groups we've expanded focusing on supporting queer youth, and how his personal journey has informed his passions to serve inclusive communities.
Game to Grow is currently enrolling our Spring and Summer groups programs. Please inquire if you'd like a spot on our waiting list!