The Critical Core team, Virginia Spielmann, Adam Johns, and myself (Adam Davis) were featured on the Affect Autism podcast and blog in a feature about our "Beginner's Box" for therapeutic role-playing games.
It's a fantastic article with links to a ton of useful resources about the foundations of both Critical Core and the Game to Grow method of therapeutically applied RPGs: Authentic relational social play as the tool for personal and group growth.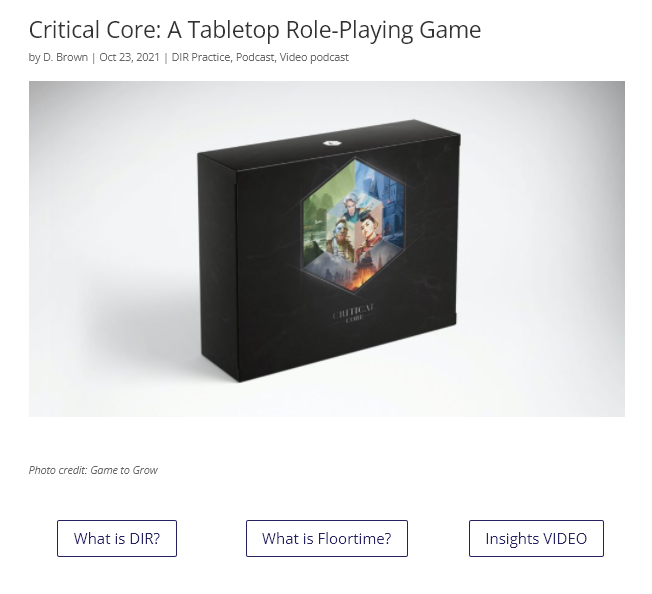 We also discussed some of the things we've learned along our journey, ways we've continued to adapt our understandings of the work, and shared some stories from the therapeutic game table.
Visit the page here and listen to the podcast in the embedded player below, or watch the episode on YouTube!