Adam Johns and I were invited to KUOW last month to be interviewed on the Sound Q's podcast to answer the question, "Why is Seattle so Geeky?"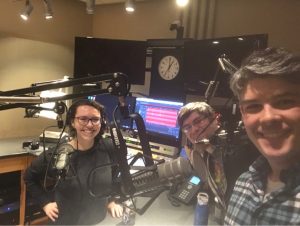 The episode explores the prevalence of Dungeons and Dragons in the Seattle area, and we had the opportunity to discuss how we use the game in our therapeutic social skills groups.
Dungeons and Dragons has an important place in the Seattle region, for sure, and it may just be the antidote to loneliness.  Adam and I appear around the 8 minute mark.
Listen via iTunes, Stitcher, on the KUOW Website, or on the embedded player below!
---
It's end of year giving season!  Please stop by our donation page to see how you can support our mission in 2020!