We are looking forward to being at PAX West again this year!  We have some exciting things in line for this year!
We'll have a table with Table Titans again, thanks to their generosity.  You can find the map and mobile app at west.paxsite.com.
Game to Grow will be featured on five panels this year!  See below for details, and you can always visit gametogrow.org/events for an updated list of our appearances!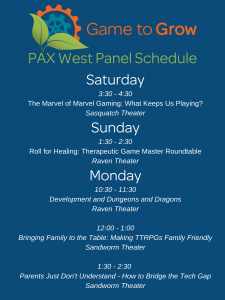 We'll also have some great items for sale at our table, including LifeCogs, which were just launched at GenCon, as well as our very first Pinny Pin!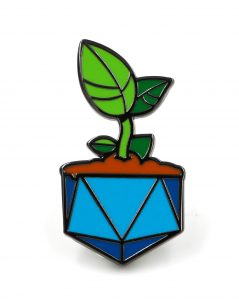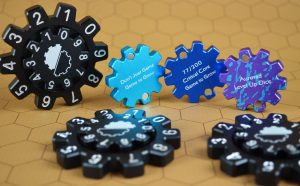 Will you be at PAX West? Please come by our table or one of our panels to say hello!  Reach out to us on Facebook or Twitter and let us know you'll be there!