A recent Washington Post article, How Dungeons and Dragons Somehow Became More Popular than Ever, explores the sudden resurgence of Dungeons and Dragons and other role-playing games in popular culture.
Adam Johns and I have been using role-playing games for eight years to help kids build social skills, and have seen so much change in that time period. When we first began, and when we ran groups through Wheelhouse Workshop, we were often met with incredulous stares when we told them how our groups work. We've been presenting panels at conventions and conferences over the last five years, and have seen those responses transition from incredulity to a simple, "Of course role-playing games can help kids!"
At this point in our journey, not only are we using RPGs in our six weekly social skills groups in Seattle, we have presented to and trained hundreds of therapists around the country about how they should also use role-playing games like Dungeons and Dragons to help their own communities grow.
Now with the launch of Critical Core we can see just how much has changed with regard to role-playing games and Dungeons and Dragons.  Not only are the games fun and rewarding to play and bring people together in a way that is sorely needed for many youth, they are emerging as a powerful tool for psychological, educational, and community growth.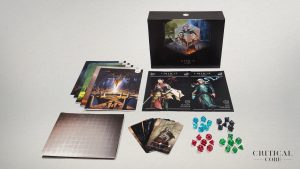 Now we look ahead to the future, as our culture becomes not only more aware of role-playing games, but they become accepted and celebrated as a meaningful part of our culture.
---
Interested in learning more about our work? Check out the What We Do page to learn more about how and why we use role-playing games in our groups.
Keep the conversation going on Facebook and Twitter!
Want to support Game to Grow?  Make a donation today!