We were invited to speak at the Renton History Museum about our work using role-playing games like Dungeons and Dragons in our social skills groups.  Renton History Museum is opening an exhibit today called "Hero's Feast: Finding Community through Dungeons and Dragons."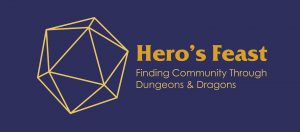 As part of the installation, we'll be giving a 1 hour presentation on Wednesday, May 29th from 6:00 – 7:00 PM about how we use role-playing games in our therapeutic groups and how powerful role-playing games are as a tool for psychological, educational, and community growth.
Visit the Renton History Museum website to learn more, and make sure to mark your calendar!