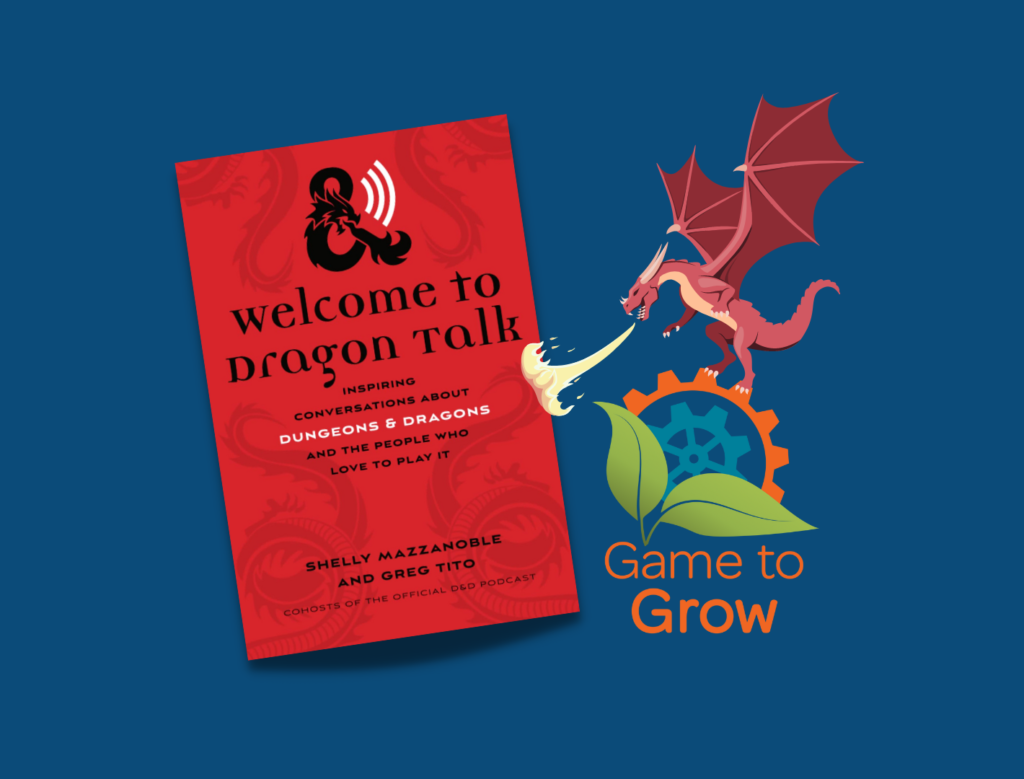 Have you heard of Dragon Talk? It's an official Dungeons & Dragons podcast. Each week, Shelly Mazzanoble and Greg Tito sit down with guests from across gaming and pop culture to discuss Dungeons & Dragons. They recount their most memorable interviews in their new book, Welcome to Dragon Talk: Inspiring Conversations about Dungeons & Dragons and the People Who Love to Play It.
Dragon Talk interviewed Adam Davis and Adam Johns back when they ran Wheelhouse Workshop, the precursor to Game to Grow. That interview is included in their book. Shelly Mazzanoble recounts:
"As a parent, my heart broke and repaired itself about 184 times during this interview. It broke thinking about seeing my kid struggle. It mended thinking of these parents putting their trust in a game I work on every day. It broke thinking of these kids longing for social connection. Then it grew three sizes when the Adams confirmed D&D was helping them do just that. This game was something they had in common. They were forming genuine friendships. Many of them continued to play together outside of therapy." – from Welcome to Dragon Talk
You can find a copy of Welcome to Dragon Talk from your nearest book retailer or library to read the full chapter featuring the Adams, among other inspiring conversations! You can also check out the original Dragon Talk podcast episode: "Wheelhouse Workshop on D&D Social Skills".