Level Up Dice, curator of fine dice and RPG gaming materials, has long been a supporter of Game to Grow's mission, and we have an exciting collaboration coming up!
Level Up Dice will be launching their Adventurer's Curated Dice Collection Kickstarter soon, featuring a myriad of specialty glyphs on sets of aluminum dice of many colors. (More will be released through stretch goals!)
Backers who back the project in the first 48 hours will also receive a special limited-edition six-sided die featuring the Game to Grow logo in Game to Grow colors!
Check it out!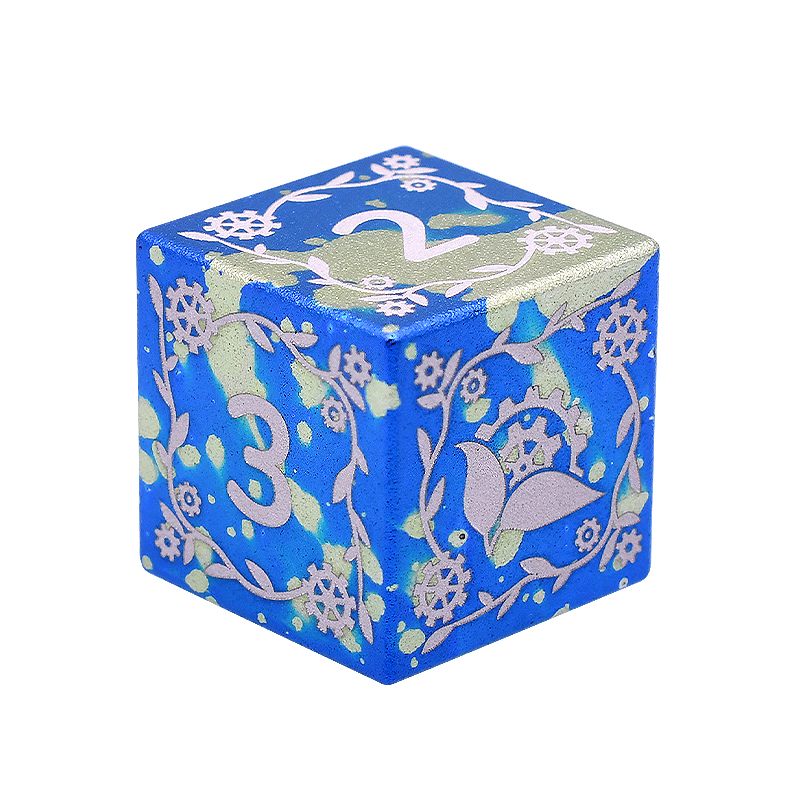 If the Kickstarter is successful, Game to Grow will also be receiving some of these dice (and additional sets) that we will be able to sell, use for giveaways, auctions, and raffles.
Curious about other Level Up Dice/Game to Grow collaborations? They also partnered with us to create the Life Cog, and the special dice for the Critical Core Therapeutic RPG starter set!