We're back from GenCon, and still recovering from a fantastically long weekend full of spreading the word about intentional gaming! We were an official charity partner this year alongside Special Olympics Indiana.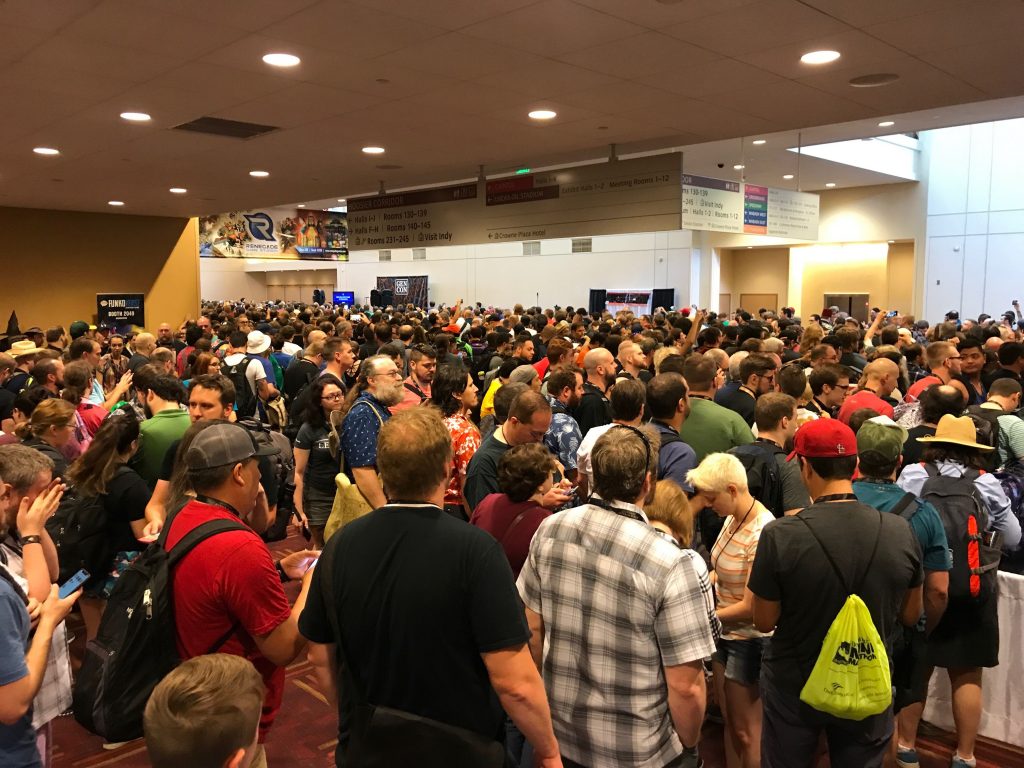 Over the weekend there were many charity events which brought in some amazing donations for Game to Grow.  One event, Nerd Night for Charity, featured a live auction, and many of the attendees spoke to us of their own life-enriching experiences with games.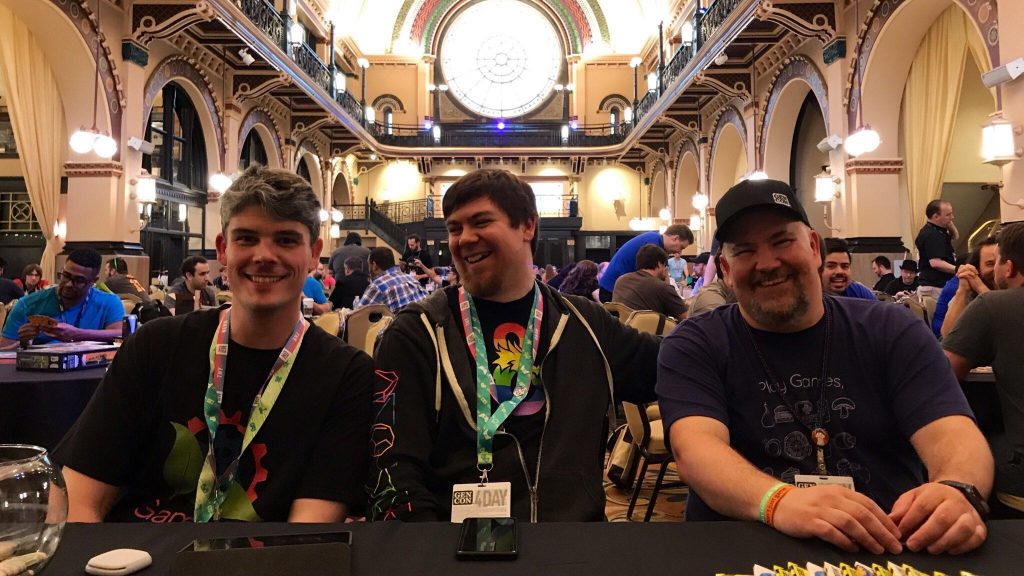 A favorite event of GenCon was "Cardhalla," where participants could make card towers over the course of the weekend, and toward the end of the weekend knocked it down by throwing quarters at the towers.
Cardhalla attendees auctioned off the right to throw the first coin, which raised several thousand dollars before the first coin was thrown!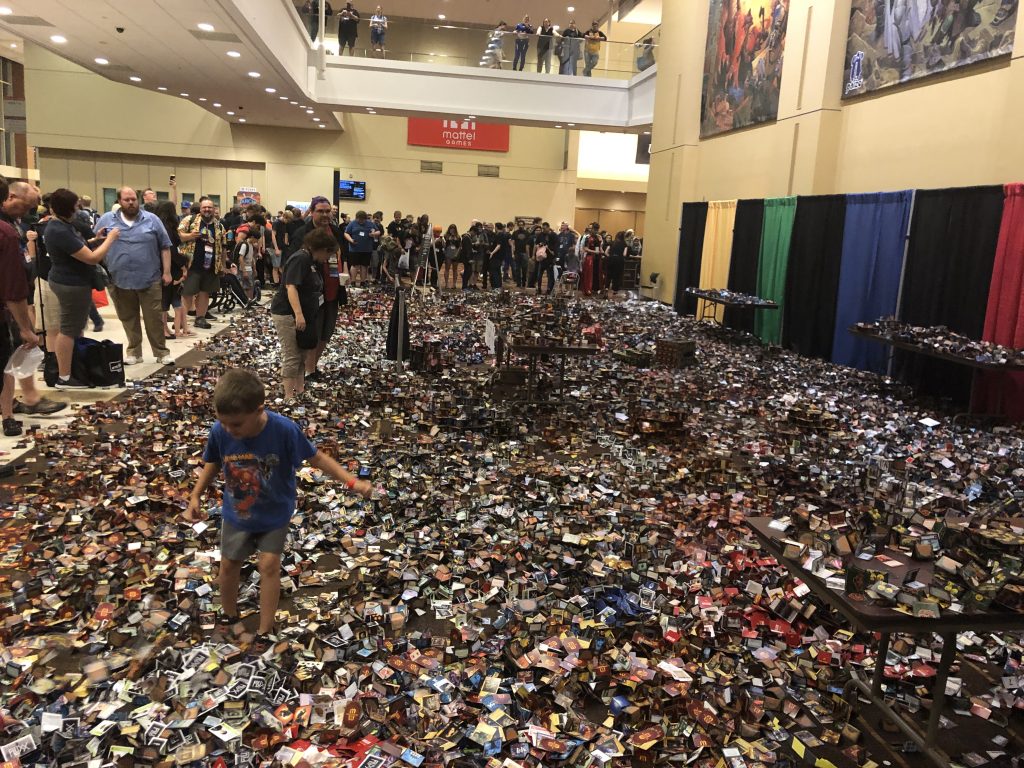 We met some fantastic people for the very first time and re-connected with many colleagues we haven't seen in far too long.
We had the opportunity to meet and connect with Matthew Mercer, who is one of the most well-known game masters in the world. He's also a vocal supporter of Critical Core, so it was great to thank him in person and give him his very own Critical Core LifeCog!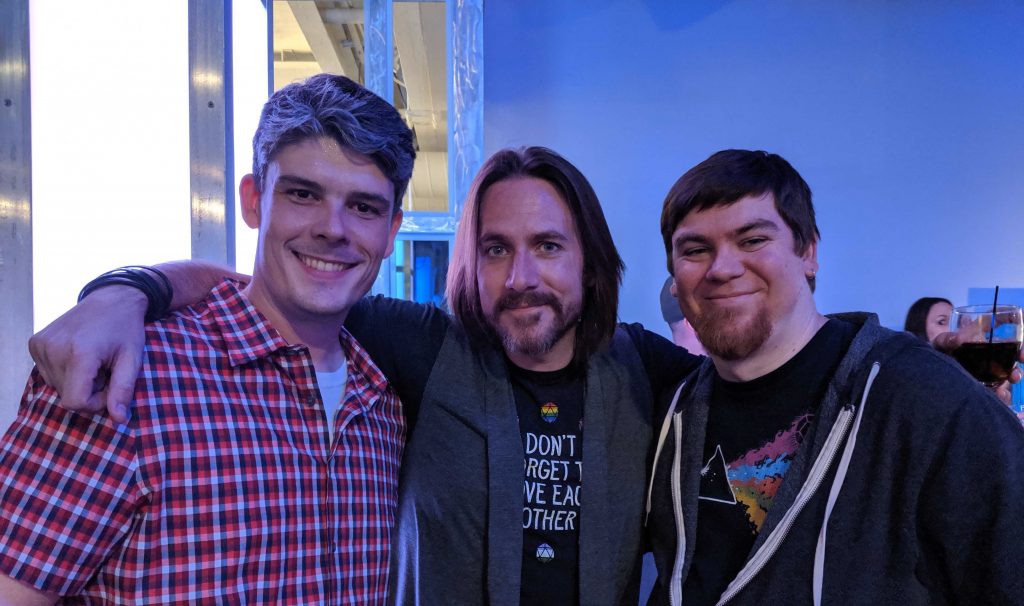 Adam Davis had the opportunity to present on a panel about the use of Dungeons and Dragons for development, alongside some great fellow panelists. Many teachers in the audience were taking notes about how to use games in their own communities.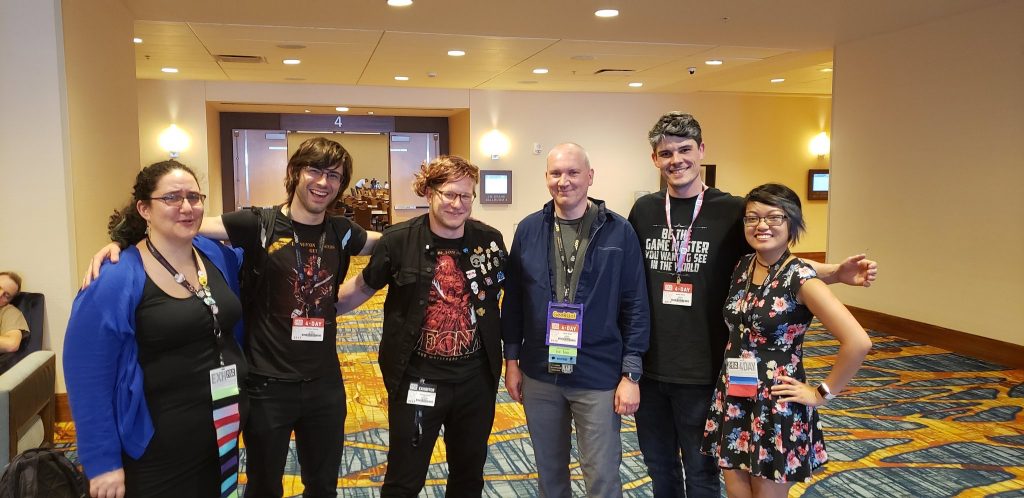 We were so happy to have had help at the table from Jordan Morey, who has been a longtime friend of Game to Grow since we discovered his Reddit post about becoming a therapeutic game master.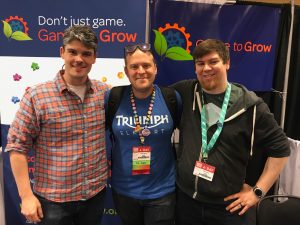 Everyone at GenCon was so generous and supportive.  We were so honored to have been an official charity partner. We plan to be back next year, and have a big role in helping teachers and therapists in the Indianapolis area learn to use games effectively to help their communities!
---