GenCon starts this week!  We are looking forward to being present as official charity partners this year, and you can see the various events we'll participate in on our official Events Page.  If you will be at GenCon, make sure to come visit our table, and come see us at one of the live events!
You can find us right in the middle of the Indiana Convention Center.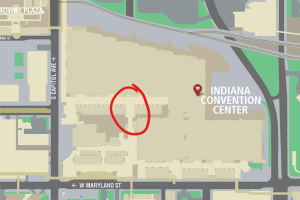 You can find us in the hallway at the intersection between the Hoosier Concourse and the Crossroads Concourse on the first level.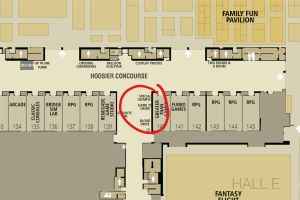 As mentioned in the previous post, we will also be playing a live charity game of Dungeons and Dragons on Twitch, and you can make donations to Game to Grow to influence the game!   Visit the Tiltify page here!
---
Will you be at GenCon?  Are you sad you won't be able to attend?  Keep the conversation going on Facebook and Twitter!