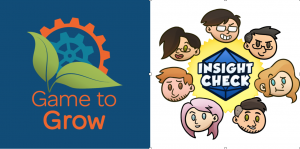 We were interviewed by Air and Leap of the Insight Check Podcast!  We had a great time talking about the work we do with RPGs like Dungeons and Dragons and our upcoming Kickstarter project Critical Core!
Enjoy!
---
Interested in learning more about our work? Check out the What We Do page to learn more about how and why we use role-playing games in our groups.
Keep the conversation going on Facebook and Twitter!
Want to support Game to Grow?  Make a donation today!