We had the opportunity to talk with Ches Hall over at the +7 Intelligence Podcast about how we use role-playing games like Dungeons and Dragons in our therapeutic social skills groups.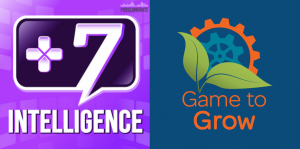 Some highlights:
Therapeutic tabletop role-playing games – what they look like, how they work, and who they help – with Adam Johns and Adam Davis, Founders of the non-profit Game to Grow
How Game to Grow uses the unique story building of tabletop RPGs to address the needs of the players in therapeutic game sessions
Some examples of the adventures that help people address their mental health needs and develop skills
Listen below, or through the +7 Intelligence Website.
If you prefer, you can listen on the following podcast platforms:
---
Interested in learning more about our work? Check out the What We Do page to learn more about how and why we use role-playing games in our groups.