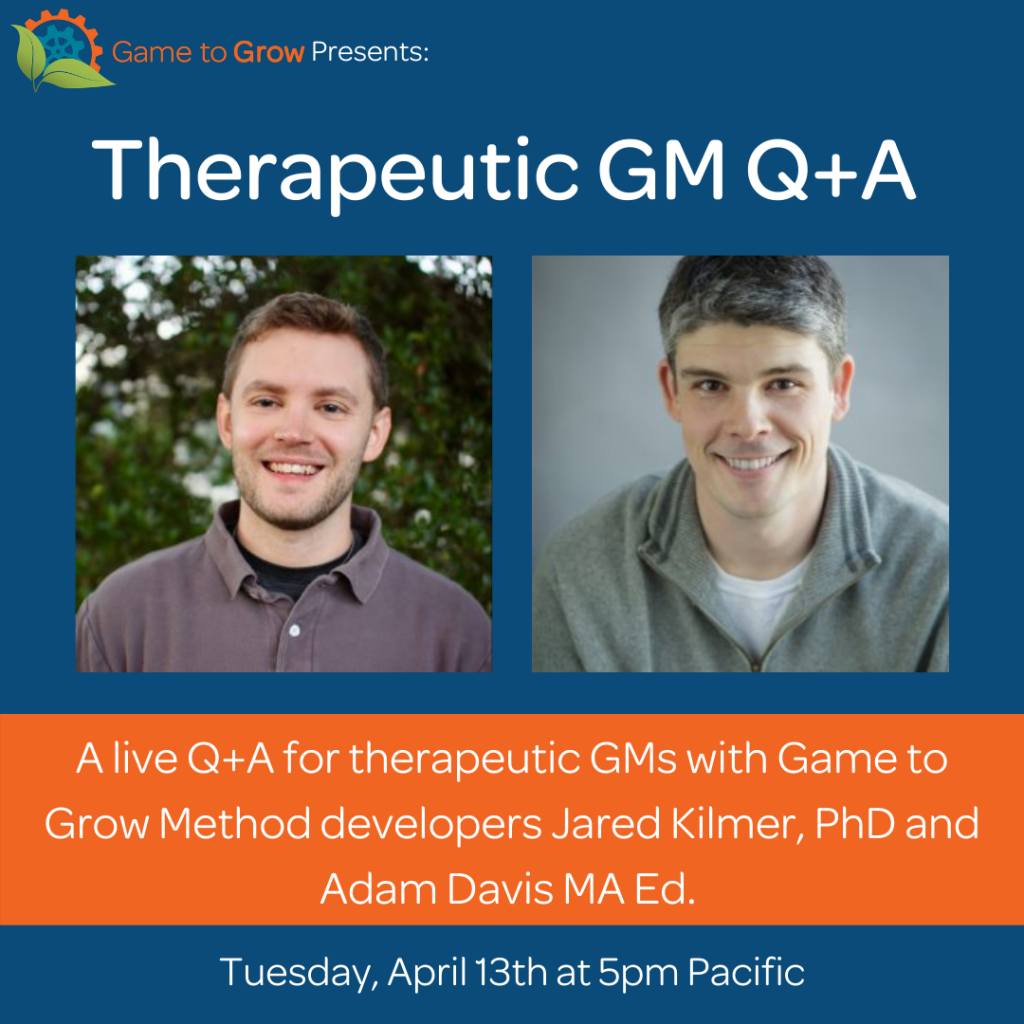 We're back with another in-depth Q+A for therapeutic Game Masters, with some of the creators of the Game to Grow Model of Therapeutically Applied Role-Playing Games!
In this Q+A you will have the opportunity to ask seasoned therapeutic GMs Adam Davis, MA Ed, and Jared Kilmer, PhD questions about running TA-TPGs and receive in-depth answers. You can enter questions as part of the registration process before the webinar starts to let us know what you'd like to learn, and then continue to ask questions in real time during the webinar.
This webinar is for therapeutic GMs running groups for children, adolescents, and adults. It is also appropriate for mental health professionals who are interested in becoming therapeutic GMs.
This webinar will only be available to attend live and because we want to answer as many individual questions as we can, space is limited! Reserve your spot soon. This webinar will answer your questions in real-time and provide tools to improve your GM and group management skills.
This webinar will be Tuesday, April 13, from 5:00 – 6:00 PM PST. The cost for attendance is $75.00.
You must click the orange "set time zone" button before selecting the webinar date.