We've been looking forward to this day for many years… We're going global!
Our waiting list has continued to expand, and we're seeing more and more people far outside of Seattle requesting services. While we can't be physically present in every community (yet!), we can now extend our reach globally thanks to the power of the internet.
In the past we have expanded our group offerings in the greater Seattle area using Afternoon Adventures: a single-session experience that allows the participants to understand the structure and experience of a Game to Grow group and allows facilitators to meet and know the needs of the participants. After the Afternoon Adventure, our facilitators put together a cohort of adventurers that will support each participant's growth. As you may know, we've taken our Washington-based groups online to meet the local demands of COVID-19, and are now empowered to to help even more youth become more confident, creative, and socially capable.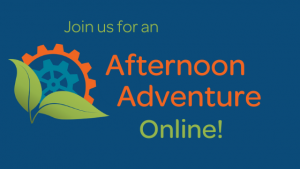 We're happy to announce we're hosting an Afternoon Adventure: Online Edition!
Join us for an epic quest of might and magic—one that will take place all in one Saturday afternoon! This single-session adventure is designed for new participants who have not yet been able to join one of our regular ongoing role-playing game groups. This session, taking place online via Zoom, will enable participants to try out the game, learn some of the rules, and meet some of our facilitators. The registration fee of $60 includes the 2 hour session, digital materials, and a ½ hour intake phone call to be scheduled after registration.
If your child enjoys the adventure and you are interested in joining an ongoing RPG group, you will have the opportunity to join one of our regular online programs if there is one that will be a good fit for your child. If we do not have space in one of our ongoing groups, but there is enough interest from families attending this Afternoon Adventure, we will work to open a new group just for you!
Date: Saturday, July 18th.
Cost: $60
Registration/Time: We have three opportunities to join an Afternoon Adventure!
10:00 – 12:00 Pacific Standard Time (GMT-7)
1:00 – 3:00 Pacific Standard Time (GMT-7)
3:30 – 5:30 Pacific Standard Time (GMT-7)
Ages: 10 – 17.
After registration and the intake meeting, we'll group participants based on age and fit.
No Dungeons and Dragons experience required!
Click Here to Join the Adventure!