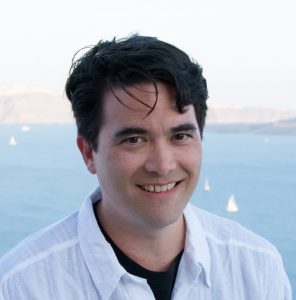 Board president Kirk Honda, PsyD, has been practicing as a psychotherapist and working as a professor of marriage and family therapy at Antioch University since the late 1990s. He's been playing tabletop role-playing games since 1980 and is an advocate for the therapeutic use of games with clients. He also hosts The Psychology In Seattle Podcast, which has about 100,000 regular listeners around the globe.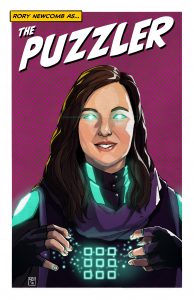 Rory Newcomb has been committed to volunteering in the community for over 10 years. As a dedicated gaming veteran she has always had an interest in the application of gaming to social skill development. As the vice president and treasurer of Game To Grow she dedicates her time to the growth and development of spreading the use of gaming in positive educational environments. When she is not working as a product manager or volunteering for Game To Grow she is playing soccer or spending time with her family: Ein (corgi), Cortana (tortoise shell cat), and her significant other John.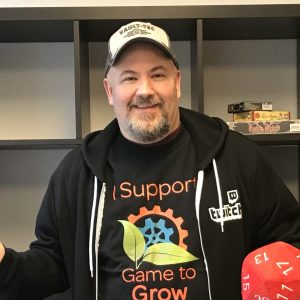 Erick Blandin, board secretary, is a Program Director for Child's Play Charity and focuses on exploring how technology and games can be used therapeutically. Before that he worked for UW Medicine doing IT for 10 years which gives him a good insight into the challenges hospitals have in adopting new technologies. Erick has attended over 30 Penny Arcade Expos—first as a fan, then Enforcer, staff for a while, and now as an Exhibitor and has been playing and GMing RPGs since junior high and appreciates all they have to offer.