One of the magical things about board games is how dynamically they bring people together. Whether you're playing with family, friends you have known for years, or someone you just met, sitting around a table (or a virtual table for that matter!) provides us an opportunity to connect meaningfully with others. Naturally, this setting provides us an opportunity to reflect on and build upon our interpersonal skills.
After purchase, you will receive an additional email with your link to view the webinar.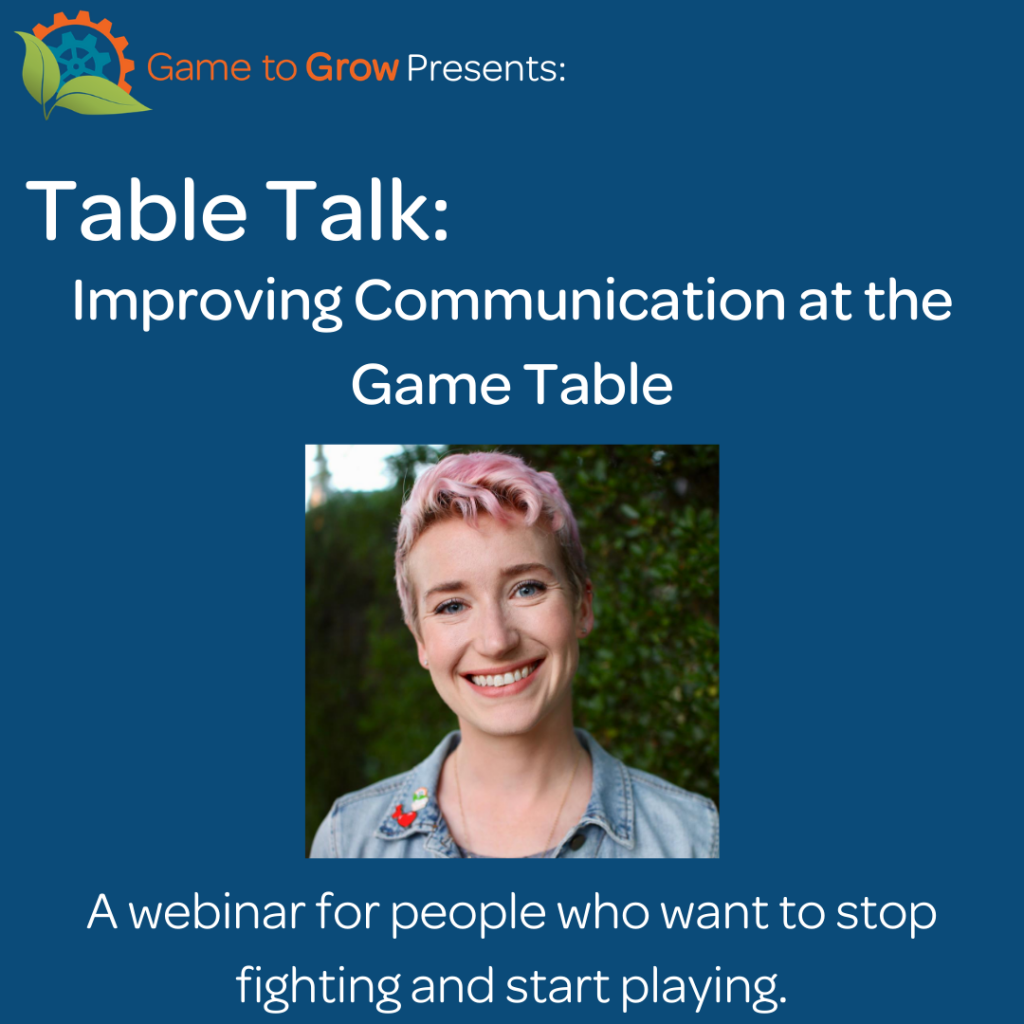 Attendees at our last webinar were eager to dive deeper into both using communication strategies to enhance the enjoyment of game play as well as using games to develop and practice effective communication strategies.
Please join us for a webinar as we help you develop practical communication and conflict resolution skills that you can use in or out of game play. These techniques emphasize respectful, honest, and direct communication, and are recommended for gamers and non-gamers age 9 – 109. In addition to learning these skills, you'll get a few suggestions for games best-suited to practice them and useful handouts to support your skill-building around your own table.