Do you want a table of fully engaged, excited players? Do you sometimes feel as though your storylines fall flat or that your players aren't willing or able to engage as their character? Do you feel the need to shy away from potentially challenging topics because you aren't sure what your table is ready for?
After purchase, you will receive an additional email with your link to view the webinar.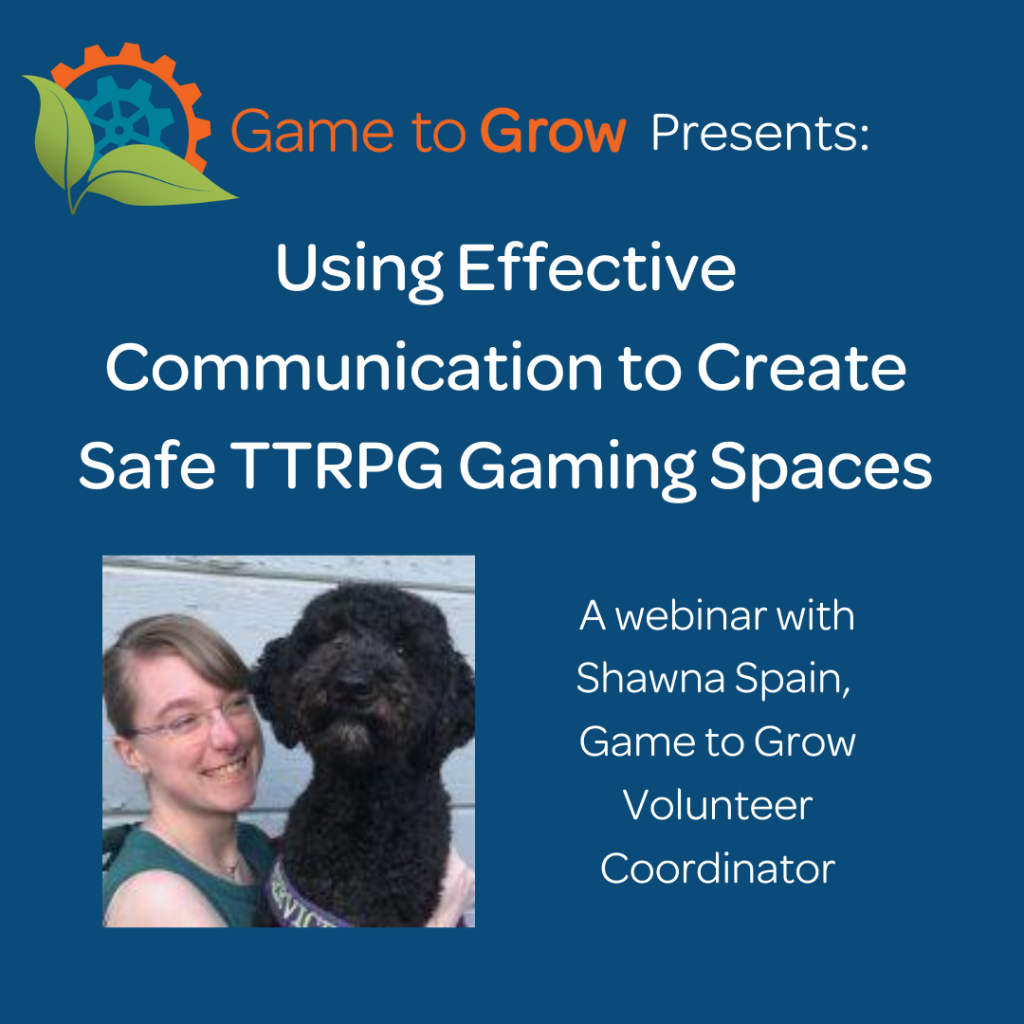 Original Description:
This webinar will provide you practical and actionable information to increase engagement at your table by facilitating a space in which your players feel comfortable fully participating. When players and GMs get stuck trying to navigate table dynamics and interpersonal issues, it's hard for anyone to truly dive in. In this webinar, you will learn how to set your table up for success – from inviting people to your games, through running the campaign. Participants in this webinar will learn about tools and language to set the stage for clear and effective communication.
This webinar is for anyone who is interested in participating or running a table-top game, or anyone who wants to better understand how to create engaging and safe spaces as a more general concept. Techniques discussed in this webinar will be generally appropriate for children and adults.