Now that you've played D&D online, how can you make it the best experience possible for you and your players?  We'll explore common pitfalls, and show you easy tips and tricks to make the most of your online D&D.
After purchase, you will receive an additional email with your link to view the webinar.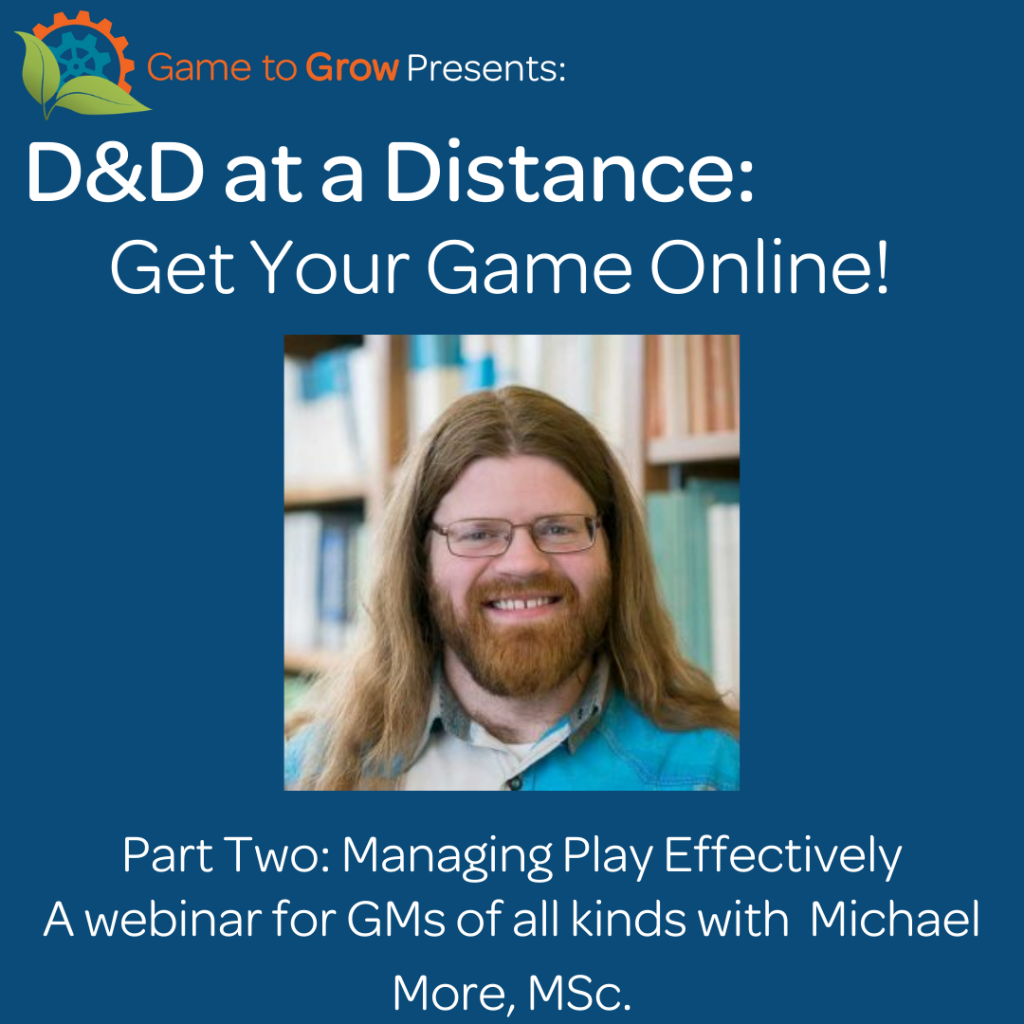 Original Description:
This webinar, the second of two addressing online RPG play, is for folks who have used online D&D systems before—beginner or intermediate users. If you are familiar with Roll20 and Zoom, but you missed the first webinar, not to worry! You should be up to speed for this second session.  We'll assume most folks know how to create their games, invite players, launch, and run their content.
In this 'part 2' workshop, we'll tackle
– when and whether to use Roll20s built-in character sheets
– how to integrate player-controlled tokens, movement, and drawings into Roll20
– communication norms and strategies, so everyone is heard and included
– how to set between-session goals for players to stay connected to your game world, and so they're ready to play at game time
We look forward to having you join us!
This session will not directly address facilitating RPG groups for therapeutic outcomes.  If you'd like specific help developing your therapeutic RPG practice, please sign up for a consultation at www.gametogrow.org/training-consultations.