Just because we're socially distancing doesn't mean we can't still connect meaningfully over our favorite RPG! This is a more important time than ever to share stories and laughter with friends, and online role-playing games may just be the perfect antidote to the isolation and loneliness so many of us experience.
After purchase, you will receive an additional email with your link to view the webinar.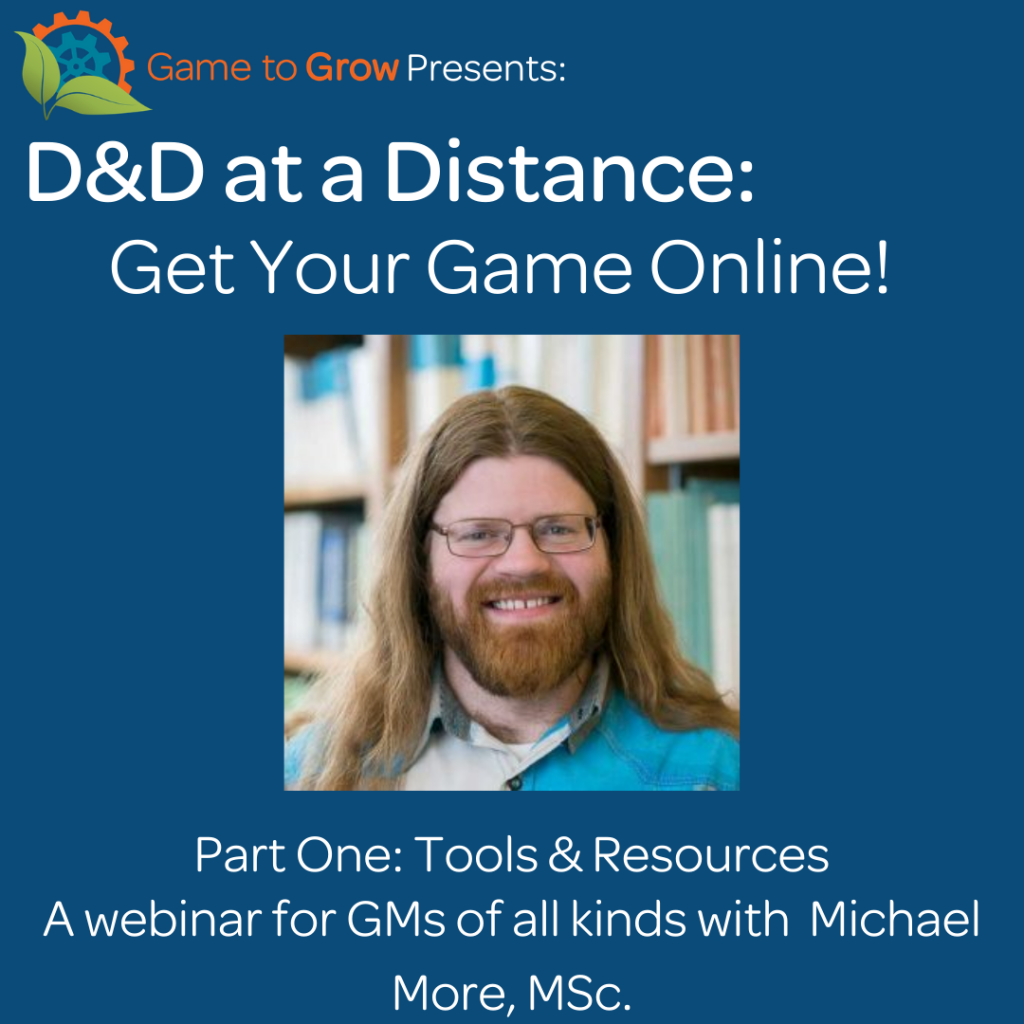 This webinar, the first of two addressing online RPG play, is for folks who are new to using online tools like Zoom, Roll20, and DnD Beyond. We'll start with a brief tutorial of Zoom features most pertinent to DMs, then explore how to set up and run games in Roll20.
We'll demonstrate several options and features in Roll20 that let you adjust how much online involvement you want as a DM and for your players. Learn how to roll dice online, use chat and voice features simultaneously, create and display simple maps, and organize both DM "secret" information and player information.
This session does not directly address facilitating RPG groups for therapeutic outcomes. If you'd like specific help developing your therapeutic RPG practice, please sign up for a consultation.