Game to Grow's counseling clinic offers individual therapy and assessment services to children, adolescents and adults. In addition to diverse specialty areas (e.g., neurodivergence, trauma, LGBTQIA+), all of Game to Grow's counselors identify as geeks and gamers, demonstrating competency to provide affirming services to clients who identify with similar cultural backgrounds and interests.
To schedule an appointment, please contact the therapist you are interested in working with via the contact information provided on their page. 
Game to Grow also offers psychological assessment services.
Therapist Bios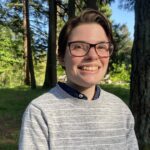 Aaren Connors, LMHCA specializes in working with queer, trans, nonbinary, and gender expansive youth and adults. As a self-identified nerd, they are also passionate about using popular media and geek culture to connect with clients. They strive to create a therapeutic space for clients that is open, trauma-informed, and collaborative. Read Aaren's full bio here.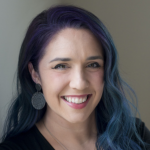 Sarah Hays, PsyD is experienced in treating recovery/addiction, sexual problems, gender/identity, behavior problems, trauma, ADHD, interpersonal conflict, depression, anxiety, chronic stress, and more. She is passionate about understanding individuals' intersectional identities and how to empower them to live fully. Read Sarah's full bio here.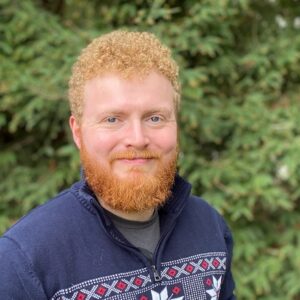 Hayden Jones works collaboratively with his clients to foster a safe and supportive environment where they can cultivate insight, growth, and change. He flexibly integrates his training in Cognitive Behavioral Therapy (CBT), Psychodynamic Therapy, and Motivational Interviewing when working with his clients to emphasize their inherent strengths and skills. A former teacher and behavioral specialist for neurodivergent populations, Hayden is currently a practicum student in the Clinical Mental Health Counseling program at Antioch University. Read Hayden's full bio here.
Finances
Cost per session: $200.00 per 53-minute session
Initial session cost is $200.00 for 90-minute intake session 
Sliding scale: Yes
Payment by: Visa, Mastercard, American Express, Discover
Accepted Insurance: Out of network (see Practice Policies, below)
Informed Consent Documents
Practice Policies
Notice of Privacy Practices
Informed Consent for Treatment
Consent for Telehealth Consultation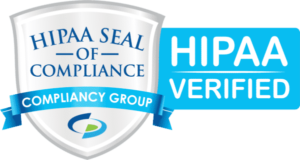 No Surprises Act Notice to Clients and Prospective Clients
Under the law, health care providers need to give clients who don't have insurance or who are not using insurance an estimate of the expected charges for medical services, including psychotherapy services. You have the right to receive a Good Faith Estimate for the total expected cost of any non-emergency healthcare services, including psychotherapy services. You can ask your health care provider, and any other provider you choose, for a Good Faith Estimate before you schedule a service, or at any time during treatment. If you receive a bill that is at least $400 more than your Good Faith Estimate, you can dispute the bill. Make sure to save a copy or picture of your Good Faith Estimate. For questions or more information about your right to a Good Faith Estimate or the dispute process, visit www.cms.gov/nosurprises or call (800) 368-1019.