There are many ways you can help support Game to Grow's mission to spread intentional gaming around the globe.
Donations
Help us build the Game To Grow community and support our mission by making a contribution via PayPal Giving Fund.  Your donations will help us spread the benefits of therapeutic and intentional gaming to new communities, and provide the financial support to provide services to more families in need.
Donate to us via PayPal Giving Fund and waive PayPal fees!
Affiliates
You can also support us via Amazon Smile! When you make a purchase at the following link, Amazon will give a portion of the proceeds to Game to Grow! Click here to start shopping.
We are also available as a charity through Humble Bundle, a fantastic distribution platform for video games. When you check out, select Game to Grow as the charity of your choice.  Click here to get started.
You can also purchase a Game to Grow T-shirt through Zazzle, which will provide us a small portion of the proceeds, and you can look great supporting intentional gaming.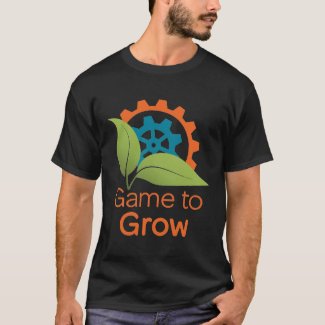 Of course, you can help support Game to Grow's mission by spreading the word about intentional and therapeutic gaming by following, liking, and sharing on
Twitter
and
Facebook
.