Mission and Goals
Game to Grow has three main objectives:
Provide therapeutic and educational gaming groups that contribute to the growth of communities
Promote an understanding of the power and benefit of games across the world
Train others to use game-based interventions intentionally to help youth and other populations
Game to Grow believes in the inherent benefits of games to those who play them, and understands these benefits are enhanced when games are intentionally facilitated by a trained professional.
It isn't just about role-playing games! All games—board games, card games, and video games —provide opportunities to help players grow.
Vision
Game to Grow believes that games of all kinds can improve people's lives, and these benefits are not limited to helping youth. Intentionally facilitated games can provide support to adults struggling with anxiety and depression, improve cognitive functioning in the elderly, provide relief for veterans suffering from PTSD, and help many other individuals overcome serious challenges. In the years to come Game to Grow will expand to serve these populations through providing direct services and offering support and resources to other providers so that they can use the power of intentional gaming to provide individuals in their care lasting life-enriching benefits.
Game to Grow's Founders
Adam Johns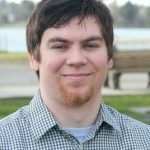 Adam Johns, LMFT earned his Master's degree in couple and family therapy at Antioch University after earning his Bachelor's in Psychology from the University of Arizona. In addition to his work with Game to Grow, Adam is a therapist in private practice. Adam Johns has been playing tabletop role-playing games for 20 years, and is very involved in the geek community.
Adam Davis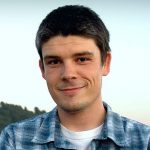 Adam Davis, M.A.Ed. earned a Master's degree in Education with a focus in drama therapy from Antioch University Seattle, and is a recognized member of the North American Drama Therapy Association. Adam is a contributing author to The Walking Dead Psychology, and has also served as a public school teacher. In addition to working with Game to Grow, Adam developed a therapeutic video game program with the Atlantic Street Center.
Media & Appearances
Davis and Johns have spoken around the country about their work, addressing audiences at the Penny Arcade Expos in Seattle, San Antonio, and Boston; Emerald City Comicon; OrcaCon; and Save Against Fear, a convention in Pennsylvania about the therapeutic use of gaming.
They have appeared on podcasts and Twitch streams, and their work has been covered by respected gaming and other news outlets, both nationwide and internationally.
Johns and Davis also returned to their alma mater, Antioch University Seattle, to teach two Masters-level workshop in the use role-playing games in clinical practice. For more information regarding training opportunities, click here.